karkat blubbering gently into a vagina
THAT IS NOT THE INTENDED USE, SIR.
godric: i took your advice salazar
salazar: what advice
godric: about having giant versions of our house animals
salazar: oh no
godric: i got a 60 foot lion
salazar: oh no
godric: she's in the grounds right now
salazar: OH NO
godric: look out the window bro
salazar:
salazar: wait i dont see her
godric: yeah i was lion about the whole thing
salazar:
godric:
salazar: i cant believe i let that pun slytherin to the conversation
godric: ayyyyy
salazar: ayyyyy
Omfg Im so fing done with you Pen.
That's fine. I'm quite done with myself, as well.
I would like to meet the mozart o.o
Yes, come, friend. Just look at him.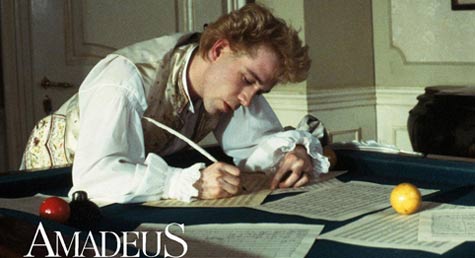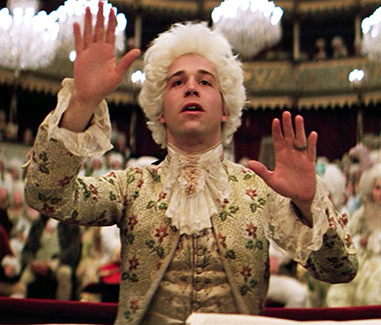 Absolutely magnificent.
if its like demon-hunting-timelord-at-221-B than I'm sorry I probably wont do yours

I hold you to your promise good cumber
I'M GETTING EMOTIONAL OVER A DAMN COMPOSER HELP ME
Now before anyone calls me a silly fangirl

It was he who suggested I kiss the head

Approved by the big man guys

i love this picture

HUSSIE OH MY GOD

I'm never going to not reblog this picture, guys. 
I mean, just look at Hussie…. look at him. 

Okay now I swore I would rarely, if ever, reblog things but COME ON GUYS THIS IS GOLD.
I accidentally wrote "shit" in my school notes (0_0)
(violent scratching-out)
Who wants to play a game called Spot the Asshole?

I'd reblog this on my other blog but people need to learn about this if they work in fast food and I have a lot of followers on my main blog.

DON'T FUCKING DO THIS, YOU CAN KILL SOMEONE WITH THIS. 

seriously though, i've heard stories of people giving "skinny" people regular soda instead of diet… newsflash: high blood sugars make you lose weight. a skinny persom that asks for diet soda could very well be diabetic… and then if you give them regular soda, you could cause some serious damage, even comas or death. i don't care how you feel towards a customer, GIVE THEM THE DRINK THEY ASKED FOR.

There is a coffee place near my home and they happens to serve sugar-free hot chocolate being a type one diabetic this is great because it has about half the amount of carbs. This one time I ordered it the employee rolled his eyes at me. When I got my drink I thought it tasted differently but I was with friends and wasn't paying a ton of attention. Later my blood sugar was in the high 400s and we had no idea why, everything was in order. I had to stay up all night to get my blood sugars under control.  I thought of the employee might have something to do with it. The next day I went back and the same guy was working, my mom confronted him and the manager and the guy admitted that he had given me a regular hot coco and had even put extra sugar in it. He tried to justify his actions because " how was he supposed to know I was diabetic" and "I thought just thought she was some chick trying to lose weight that she didn't need to lose" He lost his job and I never went back there.  But it put be in danger and if I hadn't caught the high when I did I could of ended up in the hospital.

Something like that hot cocoa thing is ridiculously dangerous. With soda the taste is such a drastic difference that while it is still dangerous you have a much better chance of immediately realizing something is wrong.

I've seen stories of people who are severely lactose intolerant ordering soy lattes and the Starbucks person apparently taking offense to that and not doing their order properly.

My mum had a tree nut allergy (through some treatments she's almost basically cured but whatever) and she's had some asshole cooks trying to sneak tree nuts in her meals coz they were too lazy to alter the order.

Like i get that some people can be assholes sometimes and make super specifics orders to be difficult, but messing with super specific orders can actually kill someone or make them super ill. Don't ever do that. Ever.
MOZART SALIERI'S STEALIN' YO' GURL
Okay, but why do Mozart & Salieri remind me of Prussia & Romano?
this is an appreciation post for anyone who has ever tolerated me
If you notice me reblogging

a repost

stolen art

false information

etc.

please let me know, you're not rude or annoying and I actually do give a fuck and I will correct my mistake, thank you

Also, if you notice me reblogging things from

anti-sj blogs
TERFs or SWERFs
anti-feminist/MRAs
other shitty people

please give me a heads up. I'll never get angry at you for letting me know and I'll actually be really glad that you kept me from giving some awful person more visibility.
Man, how great would it be to just live with your best friend for the rest of your life?
I'd love to. Could you imagine? Just, your best friend, all the time. No romance BS, no sexual contact (Well, I mean unless you want to. I can't judge you.), just pure platonic love—& maybe a few arguments here & there—24/7. I think that'd be great.
Someone you could share every part of you with & not expect backlash because you know they've got your back & will do their best to keep it that way, & it all connects in a mutual knot of protection & support. And you could just talk & discuss & dream & fear & all those things you don't have to do alone anymore…man…
can we please destroy this idea that a person has to talk to you every minute of every day to like you

texting all day is not natural

force communication all hours of the day is not natural

All of you, Get a hobby that is not another person. Its vital.

this makes me feel so much better